VENTURA COUNTy locations
Motorcycle Safety & Riding School
Ages 10 and Up • INDIVIDUAL & FAMILY CLASSES • some equipment provided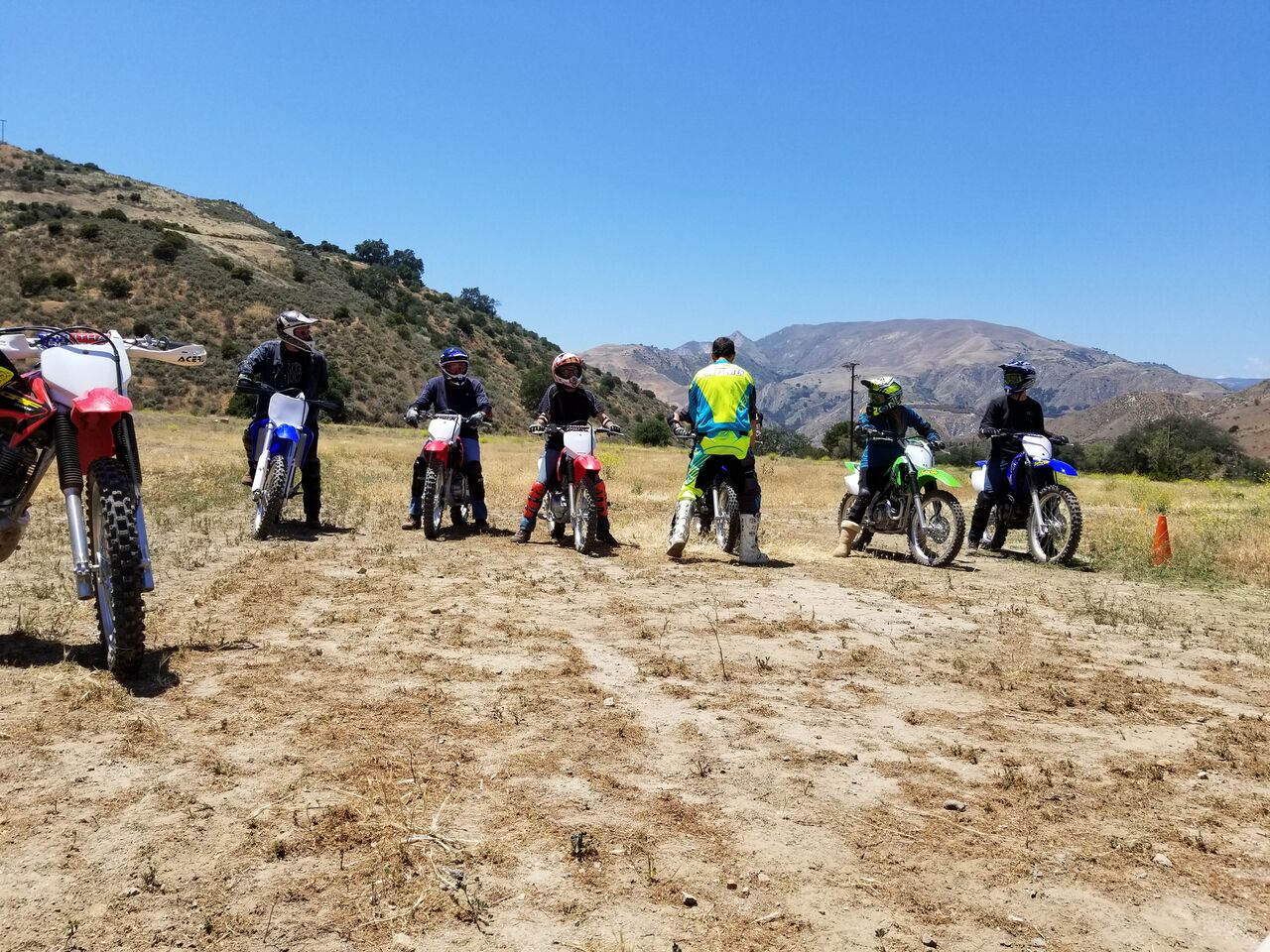 Bulletin:
Dirt Bike Academy Is On Hold For the Summer. We will resume Classes in The Fall 2019
805.857.0336 | INFO@DIRTBIKEACADEMY.COM
Get Outdoors
Dirt Bike Academy is dedicated to teaching the basic skills necessary to safely operate dirt bikes.
Our instruction is based on the Motorcycle Safety Foundation's (MSF) proven Rider Course curriculum.
All of our instructors and riding coaches are MSF certified.
We provide hands-on rider training with an emphasis on
Safety

Skill Development

BasicTechniques

Choosing Riding Locations

Enjoying the Experience
All class time is spent on the riding course in real-world riding conditions. The total class time for each session varies from four to six hours depending on weather, class size, and student abilities.
Our Sponsors
WE ARE STOKED TO ANNOUNCE OUR NEW SPONSOR THOUSAND OAKS POWERSPORTS! WE WOULD LIKE TO WELCOME OUR NEW GEAR SPONSOR O'NEAL RACING! THANKS TO OUR DEDICATED SPONSOR EKSBRAND GOGGLES!
Reserve Your Training Today
To get started fill out the form below or give us a call at (805) 857-0336